Fighting for You
Let a Dedicated Attorney Help You Seek Justice
Serving Montgomery County & the Surrounding Areas
Experienced Law Firm
in Conshohocken, Pennsylvania
handling Criminal, Domestic, Civil, and Business Law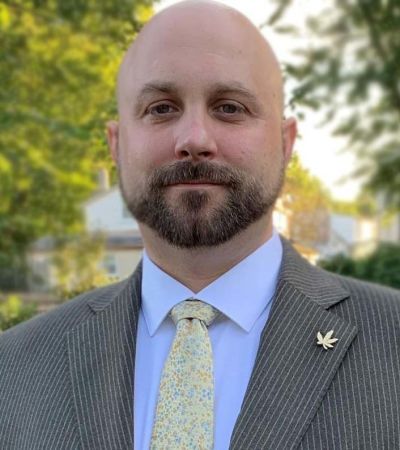 Christopher Mandracchia
Attorney at Law
Attorney Christopher Mandracchia offers his clients skilled representation in various areas of the law. Whether your case involves criminal defense, DUI, a traffic ticket, or a cannabis-related issue, CDM Law will fight fiercely for the outcome you deserve. A native of Montgomery County, Pennsylvania, and former prosecutor, Mr. Mandracchia is proud to serve the people of his Conshohocken community. Member of the Pennsylvania and Montgomery Bar Association.

Attorney Jodi L. Griffis, Esquire has a diverse legal experience background, including family law, criminal defense, mental health, real estate law, estate planning, and estate probate. After over fourteen years of criminal defense, Jodi's primary areas of practice are now focused on family matters, including divorce, custody and support. Additionally, she provides civil litigation, estate planning support and probate services. Member of the Pennsylvania and Montgomery Bar Association.
Why Work With
CDM Law
Experience
Former Prosecutors, Public Defender, Experienced Trial Attorneys, and Litigators that are familiar with the courts and the legal system. We have the experience to fight for you.
Determination
CDM Law is ready to provide you with relentless advocacy from start to finish. When so much is on the line, let h imhelp you fight for a favorable result.
Trustworthiness
While navigating the legal system, you deserve an attorney who prioritizes accountability. You can count on CDM Law to turn his words into actions.
Arrested? Need Help?
Charged With a DUI ?
Don't let it impact your driver's license or your criminal record. DUI's impact your life. Discover how CDM Law can help you combat your drunk driving, drugged driving charge, and. or other criminal offense.
Team Up with
CDM Law, LLC Today
A Full-Service Law Firm Ready to Serve You
When a sudden legal problem causes you to feel overwhelmed, don't try to handle it alone. Work with an attorney who knows how to efficiently and effectively seek the results you need. At CDM Law, LLC, Attorney Christopher Mandracchia represents clients in cases of civil litigation, criminal defense, cannabis law, and more. Attorney Jodi L. Griffis, Esq. provides representation in the areas of Domestic, Estate Planning, and Civil Litigation. CDM Law is prepared to offer you knowledgeable guidance and, if necessary, fight aggressively on your behalf. If you need legal counsel in Montgomery County, contact the law firm of CDM Law in Conshohocken, Pennsylvania, today to set up a meeting. CDM Law, LLC also serves clients in Montgomery County, Lancaster County, Berks County, Delaware County, Chester County, Philadelphia County, Bucks County, Lehigh County, and surrounding areas. We are a Pennsylvania Law Firm.